Manage conversations using Pryvate secured managed conversations
Pryvate SMC is the tool you need to support and prove compliance. Voice conversations present a particular challenge for organisations, forcing them to rely on the sampling of recordings whilst investing expensive resources in listening to them. By transcribing conversations to text, not only can ALL conversations be kept for as long as required, they can also ALL be automatically reviewed. This enhances compliance, reduces risk and proves that the right processes are in place. By automatically tagging specific keywords and helping you identify trends Pryvate SMC will highlight conversations that need checking or analysing. Meanwhile, GDPR demands additional care of personal data. Voice is classed as Biometric Data and requires stronger protection but once transcribed it does not need to be stored to keep its value. Personally Identifiable Information (PII) can be hidden and access controlled. Transcriptions can be easily shared with customers, ensuring Personal Data has been recorded correctly and that supporting Data Subject Access Request can be quickly processed.   
---
Who needs PryvateSMC
A variety of organizations across many industries rely greatly on transcription services to maintain a written records of events, to create reference materials, make content searchable, write books and enhance revenue.
The list of advantages and business segments is infinite and is becoming a crucial part of compliance and governance, with an ever-increasing requirement to tag and redact PII and other data.  This is particularly relevant to: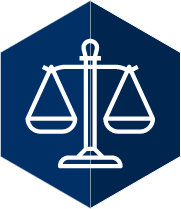 Law
Anything from interviews to court cases,
Public statements and
Parliament sessions
Law Firms, Paralegals, Court Reporters, and Attorneys
Transcribers are used by law firms, paralegals, court reporters, attorneys and other legal professionals who need an accurate record of evidence, such as depositions, witness statements and audio or video footage.  The transcript of a video or audio file ensures that there are no mistakes or misinterpretations when the audio or video is played in court. So, most legal activities are transcribed and form a vital record for the lawyers, juries, police, investigators and judges involved in cases. 

Meanwhile, lawyers need to have their case notes and interviews with clients transcribed for legal compliance and invoicing purposes, as well as to ensure that they have a record of precise information.  The latter is vital - whether it relates to the terms of a Will or the information required to argue and win cases. 
In short, legal transcription services are vital in ensuring that details are recorded accurately and that any possibility of misinterpretation or loss of information is prevented.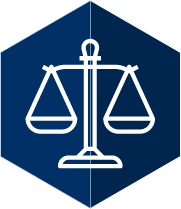 Healthcare:
Patient statements,
Medical procedures,
Lectures,
Meetings,
International events.
Medical and Healthcare Providers
The transcription of all procedures, notes and related material regarding a patient is essential and is performed by both doctors and nurses.  This record provides a critically important record of a patient's healthcare and their present and future needs
Furthermore, a detailed transcription of a patient's health record is vital for billing purposes, for government records, for scientific research and for a hospital or health centre to be able to assess its own efficiency and requirements.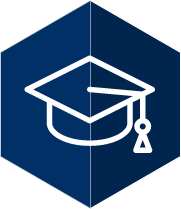 Education:
Lecture notes,
Transcripts for videos and other materials.
Students, Lecturers, and Doctorates
The transcription of materials in the academic world benefits students and academics alike. Examples may include class lectures, seminars, videos or other source materials for research papers, and interviews. Many prestigious universities and colleges now offer their course content free online, which typically includes transcripts of lectures.

Professors in colleges and universities utilize transcription services to obtain physical transcripts of lectures, meetings, dissertations and group learning sessions, oral histories, presentations and conferences. They can keep the transcriptions for their own use, use them as reference material in their teaching or upload them to the class/school website.
Undergraduate, graduate or doctoral level students normally employ transcription services for their recorded interviews for analysis and archival purposes, whilst chancellors of educational organisations, colleges and universities frequently use transcription services to review and improve the quality of teaching and accessibility of materials.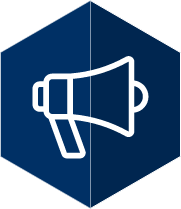 Marketing:
Audience research interviews,
Product testing,
Industry events,
Expert interviews.
Market Researchers
Recording and transcribing feedback from interviews, focus groups and meetings is essential, if an accurate record is to be obtained, capable of close analysis.  This becomes invaluable both for the short and long term.

Research institutions are one of the principal clients of transcription services because research often involves polling groups of individuals, either in blind studies or in focus groups, to gather opinions. Later, the conversations are transcribed for analysis or to be included in case studies. This applies to research about a new drug release, a new product or discussions on social impact programs.
Consumer feedback is pivotal to the launching of a new product into the marketplace. So, market research is undertaken to gather information about the views and preferences of consumers and is often conducted through interviews, focus groups, and observations.
Often market research involves a number of participants and keeping track of what is being stated can become a challenge. Transcription services are therefore vital in ensuring that all the data collected is recorded accurately, including all and any nuances.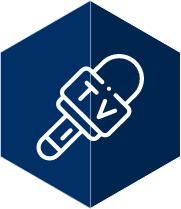 Journalism:
Interviews,
Transcripts for public events,
Videos,
Statements and more.
Journalists and reporters regularly conduct interviews for press releases, investigative/information articles and stories. However, transcribing them can be a laborious task and many journalists use transcription services to save time and increase accuracy.
Journalists and news organizations have a responsibility to report the news accurately and they use transcription services to ensure they capture every word. Transcription then allows this content to reach a diverse audience across multiple media platforms.
Other:

Here are some of the most common ways today's businesses are using transcription:
Video transcription: Important for UX, accessibility, video SEO and turning your footage into written content for maximum ROI.
Podcast transcription: The same things apply - if you are creating podcasts or any other kind of dialogue-based audio content.
Creative sessions: Group meetings are great for creativity a way is needed to record all those good ideas.
Staff training: From training videos to notes from meetings, customer interactions and all kinds of others material – all training content needs transcribing.
Market research: Converting spoken feedback from your target audiences and existing customers into text that can be analysed.
Phone calls: If phone calls are recorded for training purposes then they need to be transcribed.
Technical support: Documenting technical and customer support processes is crucial for understanding the problems customers experience and how efficiently they are dealt with.
Disciplinary meetings: Transcribing disciplinary meetings is crucial from a legal perspective.
Events and Keynote Speakers
The transcription of a keynote speech is a fantastic way to give it long-term resonance. When a transcribed version of a keynote speech is available online, its outreach is hugely amplified and it becomes a powerful marketing tool.
To get the most out of seminars, webinars, video blogging and podcasting, transcripts are made available to customers and followers and/or up-loaded onto the Internet. This makes the content available on Google and other search engines and increases a domain's web traffic, ranking, prestige and revenue.
Keynote speakers also conduct interviews, studies and research. The resulting transcripts can be used for analysis purposes, to create press releases or simply as a record for future reference.
Audio and Video Podcasters
Offering a transcription of your podcast gives a choice to those who prefer reading information instead of listening to it. Podcast transcription is also an alternative format for your audience to absorb your material, thereby increasing its reach and effectiveness.
Individuals who speak professionally require transcription services. They can distribute the transcripts to their clients/audience as supplementary materials or they can use the transcribed records to write books or e-books or create scripts for TV or radio shows.
The above also applies for conferences and seminars. The transcripts can be sent to those who participated, made available for purchase or turned into an e-book. These means can increase earning potential by providing clients with more than one way to receive material.
Entrepreneurs
Day-to-day life in business often involves situations where transcription can be useful for the classification and storing of information. Many companies and organizations are increasingly turning to transcription for storing and archiving accurate recordings of interviews, meetings, and urgent phone calls.
Public companies have quarterly meetings and investor conferences to declare financial results, discuss performance and future plans - all of which need to be transcribed.
Additionally, many round table conferences need documentation for reference and archival purposes. Transcription can be essential in accurately recording these discussions and preventing misunderstandings (classically "he said, she said" situations). Indeed, companies and individuals frequently utilize transcription services to avoid disputes and potential lawsuits.
Insurance companies
Transcription is used all the time by the insurance industry due to the vast amount of work involved when processing claims.
Insurance companies often deal with audio statements from claimants, defendants, and witnesses where it is crucial for them to capture every word and statement of these accounts.
As insurance documents are legally binding the resulting statements must be documented verbatim to ensure the legitimacy of claims. Common transcriptions for the insurance industry include settlement letters, liability reports, and quotes.
Video Production Firms
Video production houses are increasingly turning to transcription, so their audience can search effectively for their videos online.
Publicity Coaches
Publicity coaches' need trained transcribes for their day-to-day business operations.
Marketing Consultants
Marketing consultants who provide marketing strategy and planning, email marketing, online marketing and web development services also use transcribes
Freelance Writers
Freelance writers and editors use transcribers to help with their research and the accurate recording of interviews.
SEO Experts
SEO experts in digital marketing agencies use transcribers to convert podcasts and webinars into text for their clients' blog posts.
Content Strategists
Content strategists and writers for entertainment websites use transcribers to turn videos with actors into written scripts that can be re-purposed as content for such sites.
Authors
Authors use transcribers to enable effective research and some use trancribers to actually write their books.
Summary
It is clear, in this technology and content-driven age that the amount of content the average business needs to transcribe is steadily and relentlessly increasing.  There are many reasons for this, including having accurate records for compliance.  Meanwhile, the Internet is still driven by written content, which can be incredibly powerful for promoting a business.
The past decade has seen a huge rise in the demand for transcriptions.  Used to their full they can lead to an increase in productivity and a significant reduction in misunderstandings, which so often lead to the collapse of contracts and costly lawsuits.  Effective analysis is virtually impossible without accurate records and, without this, few businesses can develop processes that both lead to success and maintain that success.